We redefine what's possible
The seed of trinamiX was first planted inside BASF SE, the world's largest chemical company, when a team of scientists made an unexpected discovery working with organic solar cells. While the discovery was considered a flaw at first, it soon turned out to be a revolutionary feature.
We knew right away that this discovery was worth our full attention and dedication. So, in 2015 trinamiX GmbH was spun off and founded as a wholly owned subsidiary of BASF to turn our discovery into a solution.
Since then, we have grown from a start-up company to an enterprise employing more than 240 dedicated specialists in areas like software development, machine learning, sensor production, engineering, sales, business development and many more around the world. Our dedication and expertise have allowed us to transform research into a solution portfolio benefitting consumers and customers across industries alike.
Innovation is part of our DNA. As of today, we hold more than 550 patents and patent applications across our solutions – and counting! We are proud of that number as it is the reward for our perseverance and our courage to follow new paths.
We get truly excited whenever we find the solution to a problem that others haven't been able to solve. And we don't stop until we're there. You could say that redefining what's possible is what drives us at trinamiX.
One of the earliest examples is the development of our infrared (IR) detectors: During the development of one of our first prototypes, we were searching for a wafer-thin IR sensor with very specific features. When we couldn't find it in the market and were told that it was nearly impossible to create, we invented one. Today, our thin-film encapsulation technology is patented and used in various home and industrial applications.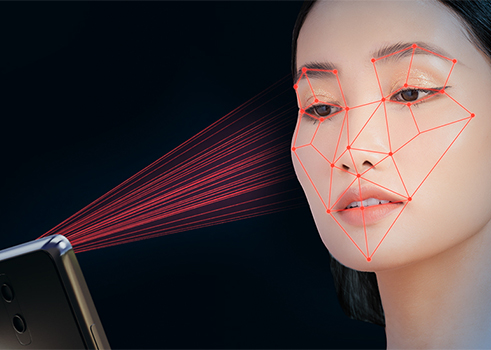 As a subsidiary within the organization of BASF, we are operationally independent on the one hand and benefit from the expertise and experience of the entire company group on the other hand. But unlike our mother company, our business is not about chemistry. It is about developing the cutting-edge biometric and mobile NIR spectroscopy solutions of tomorrow:
trinamiX Face Authentication is the world's first authentication solution to not only detect your face but also your skin. It protects your most valuable data by making sure it's really you and not a fake copy trying to unlock your smartphone and access your applications.


Our Mobile NIR Spectroscopy Solutions benefit customers across a broad range of industries by delivering actionable insights into a growing number of materials and substances. This way, we are helping organizations of all sizes to improve their decision making, e.g., during incoming goods inspections.


trinamiX Consumer Spectroscopy is lab power fitted for integration into smartphones and wearables. It allows you to receive real-time recommendations and insights into your fitness, health and skin condition – by simply pointing your consumer electronics device to your skin.
Even though we do not quite consider ourselves a start-up anymore, we have maintained the spirit of excitement and the dynamic atmosphere from our beginnings. While we collaborate across functions, teams, and continents, our organization is structured along our portfolio to give each product our fullest attention.
Our international team is constantly growing and looking for new determined members to support us on our mission. Have a look at our open positions in Germany, China and USA.
To create tomorrow's solutions, we also work with leading companies in various fields that complement our own strengths and competencies. Looking to partner with us or receive tailored information on our products? Email us at info@trinamix.de.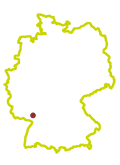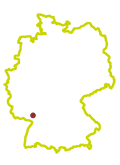 We are headquartered in Ludwigshafen am Rhein, Germany – right where it all started. Here, we work from four different office buildings, our own labs and our own production. All our business units across our portfolio as well as our central business functions are represented in Ludwigshafen.
Our representation in China plays an important part in growing our strong partner ecosystem and promoting our products to this thriving market. After working from a shared workspace for a while, we opened our own office in Shenzhen, China, in 2022.
We also work directly from USA, Japan and Korea, where we are in direct touch with customers and partners. Our colleagues at these sites work from local BASF organizations and are mainly responsible for our regional sales & business development.