Thank you for your interest!
trinamiX PAL Two: Our next-generation NIR spectrometer
Better decisions with trinamiX



Sign up now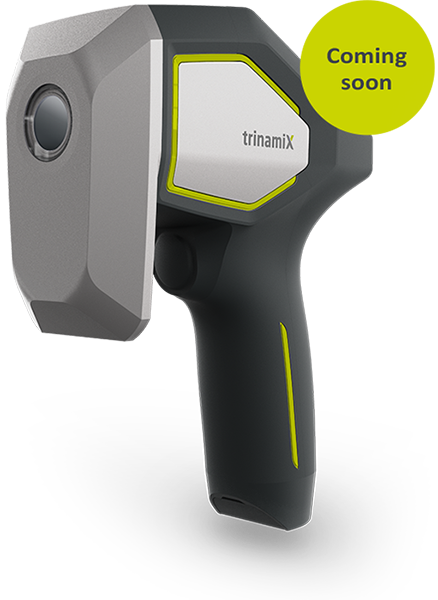 Empowering on-the-spot decision making across industries
We are taking another important step on our mission to offer mobile spectroscopy to everyone. At LASER World of PHOTONICS, we'll be premiering our next-generation handheld NIR spectrometer: trinamiX PAL Two.
The new device combines the latest technological breakthroughs at trinamiX with extensive insights from industry experts, customers, and partners. With trinamiX PAL Two, we'll be introducing a future-proof spectrometer that has been designed around three core pillars: versatility, robustness, and convenience.
trinamiX Mobile NIR Spectroscopy Solution
The new spectrometer complements trinamiX's existing Mobile NIR Spectroscopy Solutions. Bundling innovative hardware with ready-to-use calibrations that are tailored to specific demands, trinamiX already caters to an extensive range of industries with applications for improved decision making.
Versatile
Broad applicability range across industries.
Robust
Reliable performance in any condition.
Convenient
Lightweight comfort in one hand.
Sign up for updates on trinamiX PAL Two
You are interested in our current plug-and-play solutions?
We also offer a broad range of applications to enhance on-the-spot decision-making with trinamiX PAL One. Our Mobile NIR Spectroscopy Solutions combine robust and powerful hardware, precise data, and material analytics.