Your personal evaluation kit of trinamiX Face Authentication
Our evaluation kit allows you to test and evaluate the performance of trinamiX Face Authentication.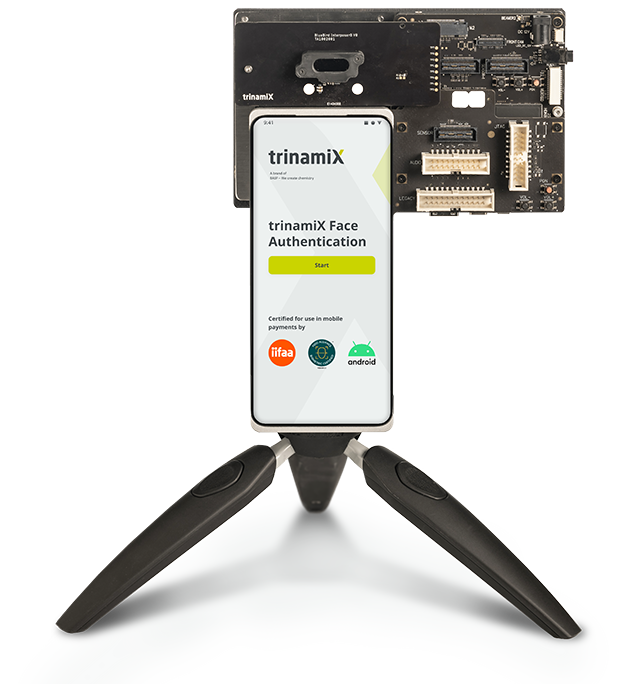 trinamiX Face Authentication Evaluation Kit ET 90
FA-ET 90 is provided right to your doorstep and ready for thorough testing. It includes:
An embedded sensor head based on our recommended setup for smartphone integration
A touch display for user interaction
Our demo app to let you validate various face authentication scenarios and our liveness detection
Qualcomm HDK 8450 as platform
An API for connection to your systems
For more information and to request your personal evaluation kit, contact Jakob Arndt.